Gosh, been a long time since I blogged. Like, a month. Ooops.
Let me try to get back in to the swing with some What I Wore Wednesday action.
Hooking up with
The Pleated Poppy
...
Picture heavy, sorry - it HAS been a month after all.
here we go...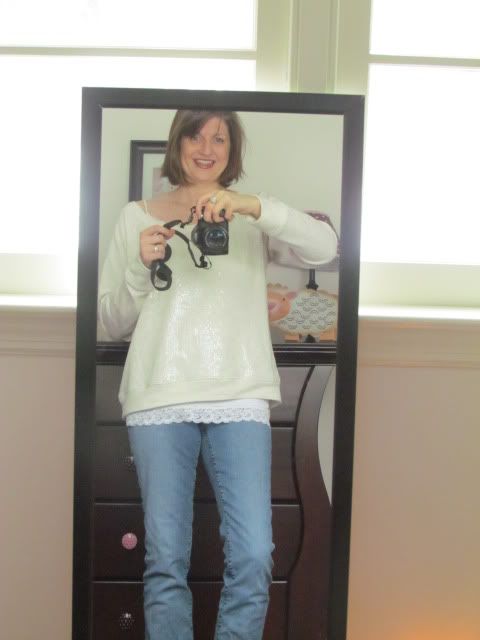 I snagged the same sparkle sweatshirt from Target that Lindsey from Pleated Poppy has. Yes, I copied. Imitation - flattery - blah blah blah. LOL!
Sweatshirt - Target, Under lace tank - old old, Jeans - Gap, Chucks - Kohls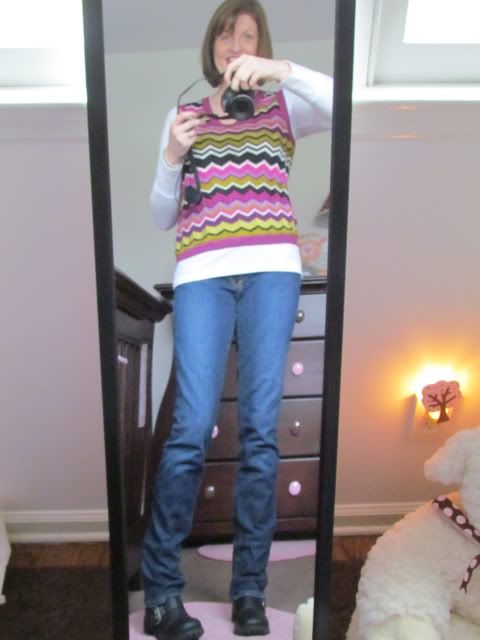 Vest - Target (deeeeeply on sale), Jeans and Under-tee Old Navy, Boots - not sure, old. Little man wanted to show off his blue popsicle tongue.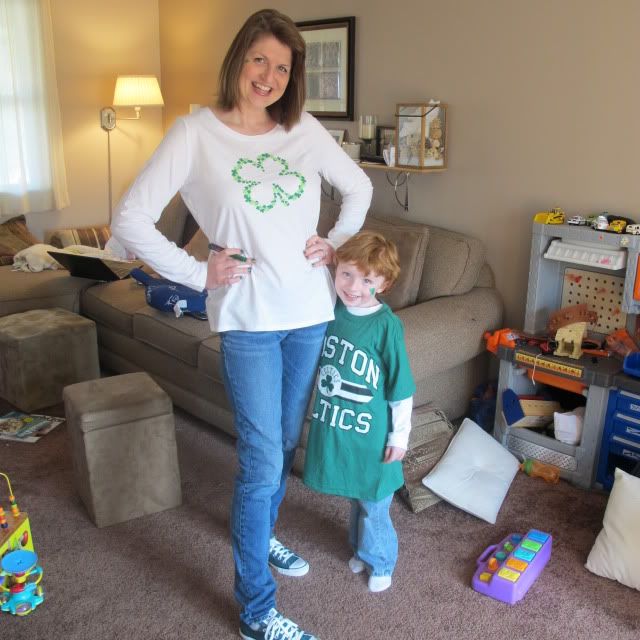 Shamrock T - Target, Jeans - American Eagle, Chucks - Converse Outlet (do you see how I ALWAYS wear Converse? Always. It is a problem.) Aren't the kiddos soooooo cute? Love them so.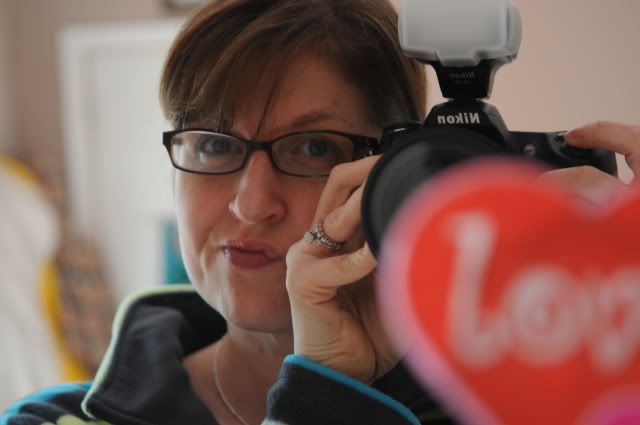 Sometimes lately, I rock the glasses. Because I am old. But I am hoping my purple frames keep me old, yet sassy. Thoughts?
Jeans - American Eagle, T and Sweater - Target, Chucks - Delias online. POLKA DOT CHUCKS, SWEET MERCY I HAVE DIED ON GONE TO HEAVEN. Got a brown pair too, and and eyeing a navy blue pair. It is a serious addiction.
I will try to blog more but can't promise anything.
How are YOU doing?
xoxo